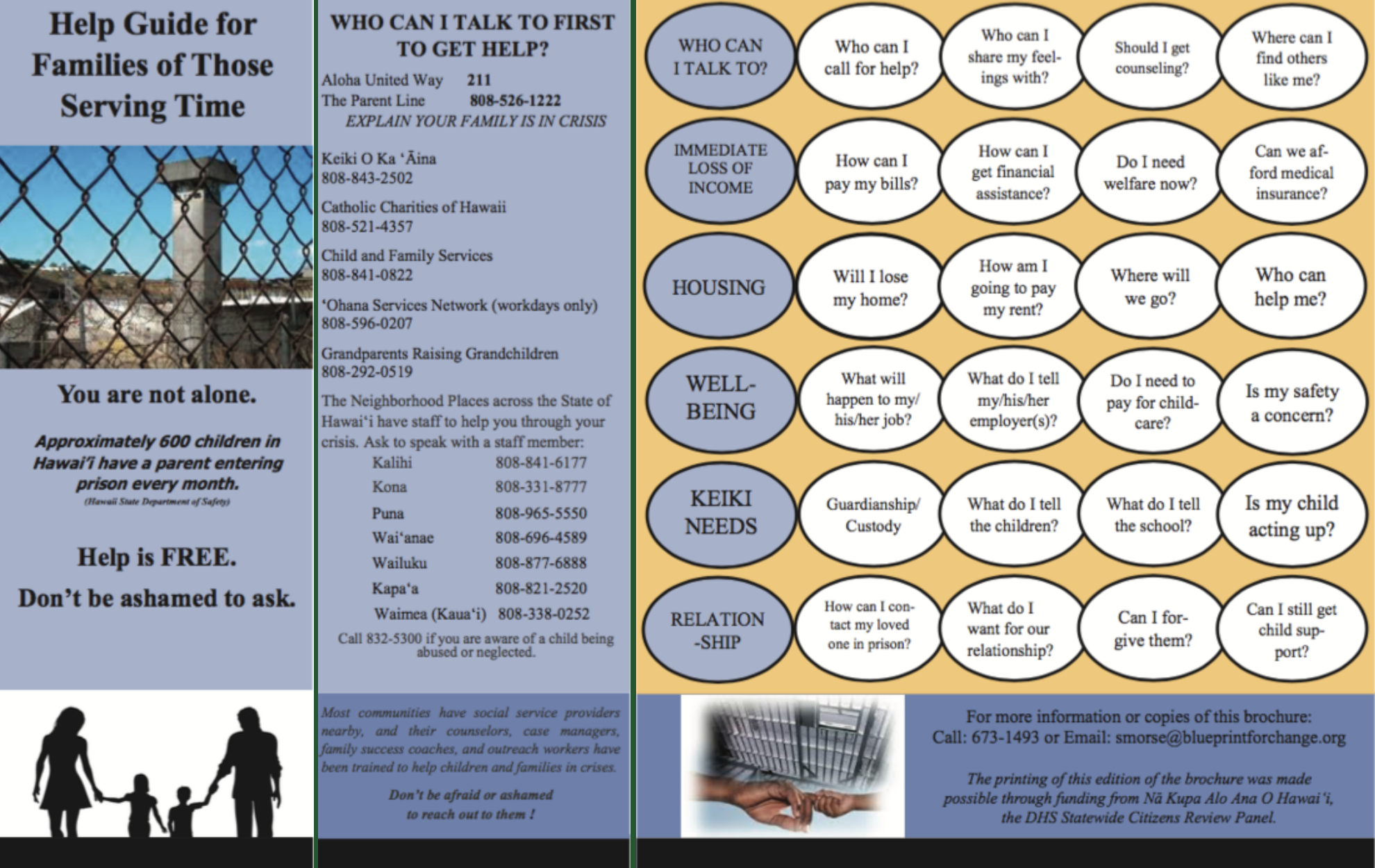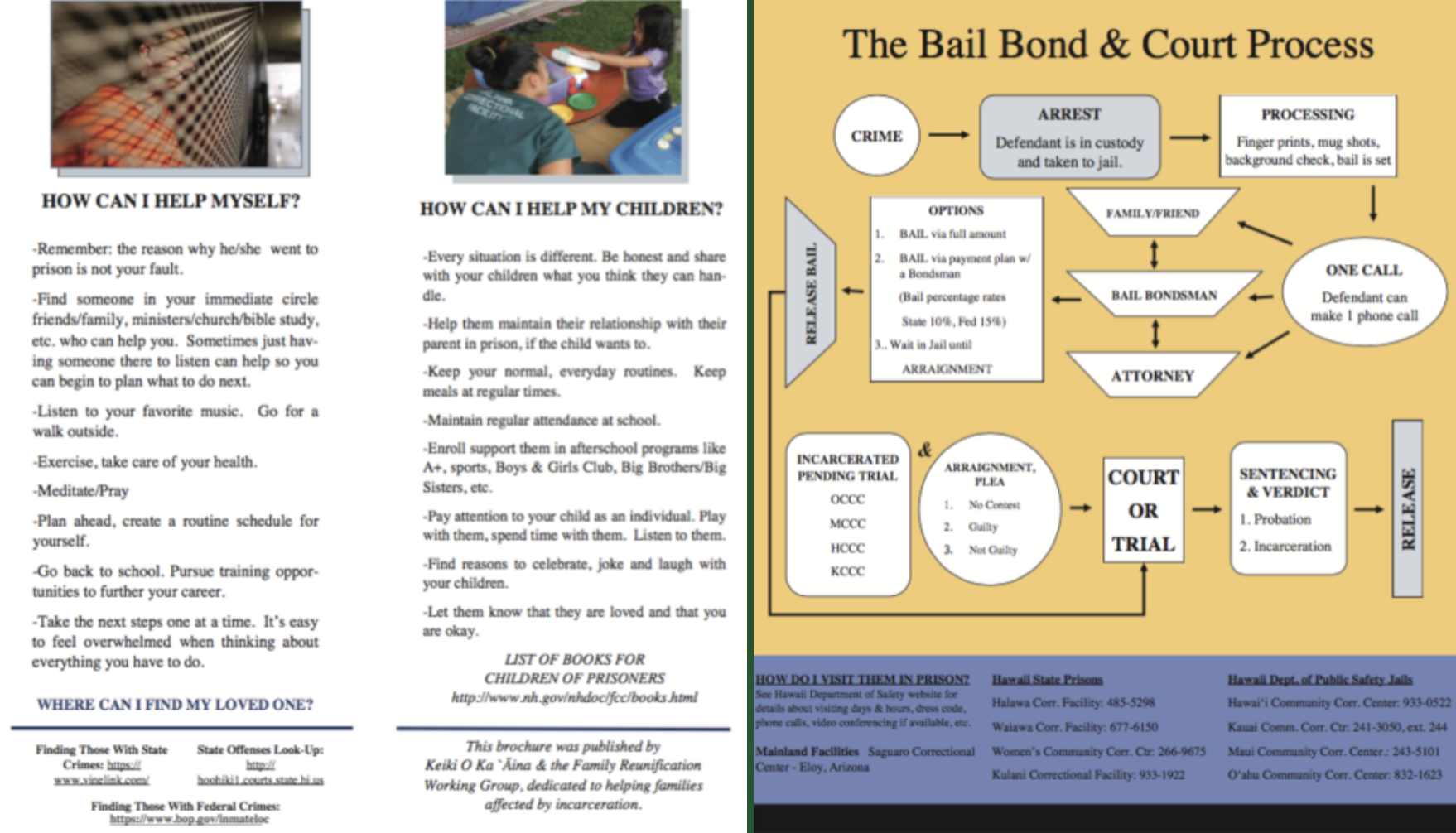 REQUESTING THE ESTABLISHMENT OF A TASK FORCE TO STUDY EFFECTIVE INCARCERATION POLICIES TO IMPROVE HAWAIʻI'S CORRECTIONAL SYSTEM.
House Concurrent Resolution 85
Due to states grappling with fiscal challenges and tough budget choices, Hawaiʻi's correctional system can benefit from the implementation of effective incarceration policies, programs, and best practices that aim to:
​- Reduce correctional spending
– Alleviate inmate overcrowding at correctional facilities
– Lower recidivism, and
– Address other challenges
Task Force shall consist of eleven members designated as follows:
The Chief Justice, or the Chief Justice's designee – Chairperson of Task Force
Judiciary's Adult Client Services Branch Administrator, or the Administrator's designee
Hawaiʻi Paroling Authority Chairperson, or the Chairperson's designee
Public Safety Director, of the Director's designee
House Committee on Public Safety Chairperson
Senate Committee on Public Safety, Intergovernmental, and Military Affairs Chairperson
Board of Trustees of the Office of Hawaiian Affairs Chairperson, or the Chairperson's designee
Native Hawaiian Legal Corporation representative
Faculty member with expertise in criminology or penology appointed by the President of the University of Hawaiʻi
Member of the public who had knowledge and expertise with the Hawaiʻi correctional system appointed by the Director of Public Safety
Male former prison inmate appointed by the Director of Public Safety
Female former prison inmate appointed by the Director of Public Safety
Holomua Puʻuhonua Committee Chairperson, or the Chairpersons designee​
Draft of the report from findings, including any other information and materials deemed necessary, due before August 1, 2017 to the Legislative Reference Bureau for the preparation of the final report.
Final report due to the Legislature no later than twenty days prior to the convening of the Regular Session of 2018.
ACT 16 (2015)
On April 23, 2015, the following bill was signed into law: SB917 SD1 – Relating to Public Safety ACT -016 (15)

A BILL FOR AN ACT.
Legislature finds:
      – An estimated 2,700,000 children nationwide have at least one parent that is incarcerated
      – National Fatherhood Initiative study shows that in terms of negative impacts on children, incarceration may be worse than the death of a
          parent or the divorce of parents
      – There's evidence that show children of incarcerated parents are more likely to become incarcerated as teenagers or adults (thus
          continuing the "cycle of incarceration", which becomes generational in some families).
In January 2014, the Legislative Keiki Caucus established the Family Reunification Working Group (FRWG) to explore the issues surrounding children and families impacted by incarceration. FRWG's immediate priority is to develop a database of children in Hawaiʻi impacted by incarceration. FRWG found that the easiest way to obtain this information is to have the Department of Public Safety add additional questions to their intake forms for incoming inmates. On the beginning of July 1, 2016 the Department of Public Safety shall collect the following additional data upon intake of offenders into the correctional system:
The number of offenders who are parents;
The number of children under the age of eighteen, per offender who is a parent; and
Any other information about incarcerated parents and their children that the department deems useful to facilitate the provision of services to incarcerated parents or their children.
ACT 117 (2012)
On June 15, 2012, the following bill was signed into law: HB2848 HD3 SD2 CD1 – Relating to Public Safety ACT 117 (12)
A BILL FOR AN ACT.
Legislature finds:
– A rise in the use of drugs, alcohol, and tobacco among the Native Hawaiian population
– Native Hawaiians at high risk for substance abuse
– Among students in the 8th and 10th grades, Native Hawaiian children rank highest among all ethnic groups in the use of drugs, alcohol,
and tobacco
– Substance abuse starts at an early age and, if not addressed, will:
– Lead to more serious offenses (which breaks down the family structures spiritually, psychologically, socially, and economically)
– Create many health hazards and problems
– Lead to other serious problems, such as poverty, homelessness, and a growing dependence on both legal and illegal drugs, which in
turn may lead to child abuse, family abuse, sexual abuse, and other serious, life-threatening crimes
To alleviate these problems a puʻuhonua, or wellness center, based on Hawaiian cultural practices will help the Native Hawaiian community and the community at-large. The creation of a puʻuhonua will be comprised of a culturally-based substance abuse treatment and intervention program that takes a holistic approach based upon cultural identity and strength to get to the core of substance abuse. The cultural practices of pule, hoʻoponopono, aloha ʻāina, mahiʻai, lāʻau lapaʻau, and aloha will help create a sensitive setting.
The legislature further finds that the site formerly used as the Kulani correctional facility in east Hawaiʻi would be an ideal site, unless another site is found to provide a greater possibility of success. The legislature also finds that incarcerated individuals who do not pose a threat to public safety should be allowed to work in the community on community projects. The Department of Land and Natural Resources shall collaborate with the Department of Public Safety to identify potential community projects. Such community projects include care for the ʻāina by eradicating invasive species.
The purpose of this Act is to:
– Reduce recidivism, prevent crime, and ensure long-term positive change by developing a plan to create a wellness center that
reestablishes highly recognized Native Hawaiian cultural practices to restore the overall well-being of persons, families, and the Native
Hawaiian community
– Create a pilot program to allow incarcerated persons on the island of Hawaiʻi to work in the community on community projects that benefit
the local community and Hawaiʻi.