Every child in Hawaiʻi will grow up in a loving family, a nurturing home and a safe environment.
Photo by Orione Conceição from Pexels
Blueprint for Change develops and supports community driven services that promote the safety and well being of children and families.
Photo by RODNAE Productions from Pexels
Each family, secure in the knowledge that is accepted and valued in our community, will maximize its potential for ensuring the optimal growth and development of its children.
Photo by Akil Mazumder from Pexels
Child abuse and neglect is a societal problem that affects individuals across all walks of life, and creates devastating consequences for those directly involved and the public at large. Blueprint for Change (BFC) is a 501(c)(3) nonprofit organization that was created to promote an innovative service delivery model known as the Neighborhood Places, which was developed in Hawaiʻi to meet the unique challenges facing our children and families. At its core, a Neighborhood Place (NP) is a community-driven walk-in center that provides the general public with access to a wide range of support services for promoting child safety and preventing abuse and neglect. By design, these programs are created with planning help from coalitions of local organizations, and when possible, are staffed with longtime residents of the areas they serve. Furthermore, NP's are required to maintain an active community advisory council or Board of Directors whose members have a strong link to the community. As a result, the programs are able to provide services which reflect the specific needs of their respective communities.
Since 2000, BFC has worked to develop and support a statewide network of NP programs throughout Hawaiʻi. The organization currently oversees (7) sites, located in Kalihi and Waiʻanae, on the island of Oʻahu, Wailuku on the island of Maui, Puna and Kona on the island of Hawaiʻi, and Waimea and Kapaʻa on the island of Kauaʻi.
Our role in improving the Child Welfare System
Since our inception, Blueprint for Change has been at the forefront of a statewide effort to improve the responsiveness of child welfare services. The Neighborhood Place programs are the spearhead of what is knows as the Differential Response System (insert hyperlink to DHS), which is a state sponsored initiative to shift the focus of the Child Welfare System (CWS) in Hawaiʻi from intervention and separation, to prevention and promoting positive family development.
As master contractor for the Neighborhood Places System, BFC is responsible for: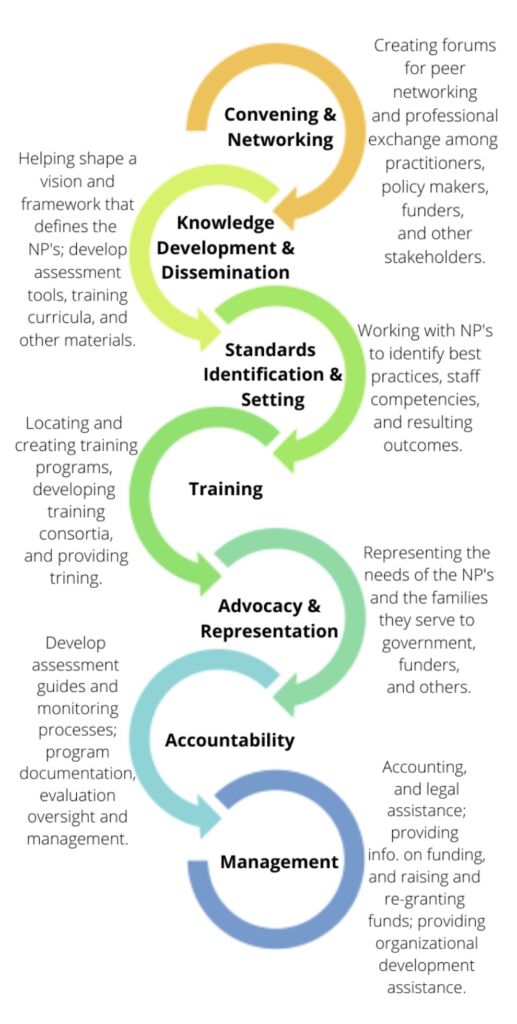 Serving this role has allowed us to solicit continuous feedback from the NP's regarding the specific needs and obstacles that are prevalent in their respective communities. This is important, because during our history, we have assumed a secondary mission of helping to improve the State's Child Welfare System, by advocating for changes that make it more responsive to the needs of at-risk families living in Hawaiʻi. When barriers to services or community issues are brought to our attention by the NP's, BFC advocates for legislative policy changes through its collaboration with other social service and community healthcare providers on the Keiki (Children's) Caucus, a working group formed by Committee Chairs of the Hawaiʻi State Legislatur's Senate and House Committees on Human Services and Health, and through its participation on the Child Safety Collaborative and Child Abuse Planning Prevention Council. This feedback also helps inform our efforts with the Department of Human Services' Statewide Citizens Review Panel, which reviews and evaluates policies, procedures and practices within the CWS and by providing DHS with Continuous Quality Improvement Case Reviews each year.